Home > Bags and Cases > Small bags, case and organizers > Organizers and photo inserts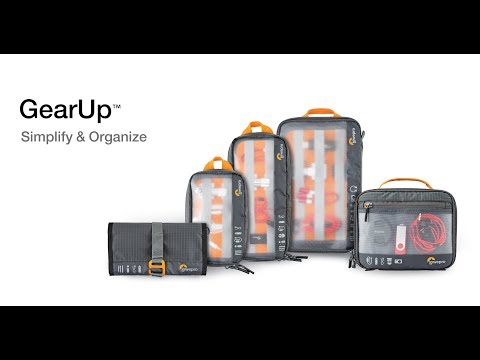 Availability: Available on stock
Free delivery to Econt office
for orders over 100 BGN
Lowepro GearUp Pouch Mini -
Our most compact GearUp pouch is perfect for organizing all the cords and small accessories you need to keep your smartphone going! Customize the configuration according to your storage needs and easily access your kit via the double sided 360° zipper.
Phone cords, cables, adapters, batteries, chargers, USB sticks
Removable 2-sided Organizer Panel with elastic keeper straps
Elastic keeper strap with slat pocket on floor of pouch
Double slider 360° zipper allows for easy loading and access
Easily stores inside larger bags for maximum portability!
Internal dimensions - 19 x 4 x 11.5
External Dimensions - 22 x 4.5 x 14 cm
Package size: 52 x 42 x 42 cm

Package weight: 0.10 kg