Home > Cinema and Broadcast > Stabilizers, Sliders and jibs > Sliders and Jibs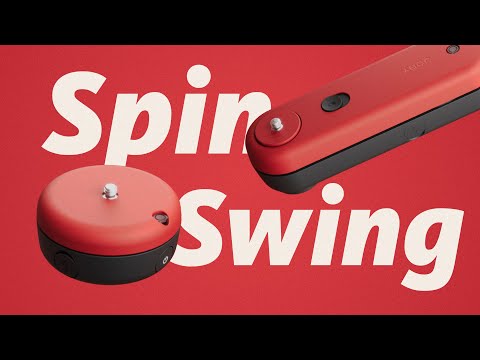 Availability: Available on stock
116.72 EUR excl VAT
93.29 EUR excl VAT
Promotion valid until: 31.12.2023
Free delivery to Econt office
for orders over 100 BGN
Joby Swing Smartphone Slider
Open a world of professional motion control timelapses, videos, and b-roll
Slider motion for mobile creators. Incompatible with cameras.
Ideally pairs with GripTight™ ONE Phone Mount and BallHead 1K
Able to be mounted to any full-size supports via ¼''-20
Use the JOBY Motion app and your widest-angle smartphone camera.
Compact, lightweight, robust, and travel-friendly
The JOBY® Swing™ Portable Mobile Slider brings next-level technology in an easy-to-use product to creators looking to add unique electronic slider motion control to their smartphone content.

Designed in partnership with the motion control geniuses at Syrp® Lab, the innovative Swing delivers smooth app-driven linear movement. For creators, this opens a world of professionally finished motion timelapses, effortless videos, and polished b-roll footage. Fully supported with Bluetooth® control via the JOBY Motion app for iOS or Android, quick edits are made super easy and sharing to your favorite platform is only a couple clicks away.

The Swing pairs perfectly with your existing JOBY ecosystem: partner with your JOBY phone mount, ballhead, and strong support solution of choice. Just mount your smartphone, spread those GorillaPod 3K or 5K legs wide in a stable position – or wrap them securely around an object – and start creating unforgettable content! Or, if you prefer a full-size tripod solution, the Swing is easy to set up with your RangePod™ Smart too (phone clamps and tripods sold separately).

Using the included USB-C charging cable, the Swing achieves a full charge via 5V/0.8A in 150 minutes. With that charge, you get up to 3 hours of shooting time, depending on usage.

With a linear travel distance of 38cm (15in), the Swing has a built-in bubble level to aid with setup. And with a payload of 600g (1.3lb), you can easily mount your smartphone to a BallHead 1K and GripTight ONE phone mount via the ¼''-20 mount for full versatility.

When not in use, the travel-friendly Swing folds away into a compact and lightweight device. It's durable and built to be used on the go for ultimate creative freedom.
Weight 0.29 kg
Interface Bluetooth 5.1
Total Travel Distance 380 mm
Compatibility iOS 12 / Android 8.0 and later
Dimensions 16.9 x 4.9 x 5.2 cm
Product Contents - Swing electronic slider, USB charging cable
Max Speed Linear 10 mm/s
Minimum Resolution Linear 0.03 mm
Tripod Mounting Female 1/4"-20 thread
Payload Tracking 0.6 kg
Attachment Type 1/4"-20 standard tripod mount
Battery Life Time-Lapse 1.5 hrs
Battery Life Video 1.5 hrs
Charging Time 2.5 Hours
Powered By (Batteries) Built in Lithium
Charging Mode USB-C
Material Polycarbonate PC, Steel, ABS Plastic, Glass-Filled Nylon Plastic, TPE
App JOBY Motion