Home > Cinema and Broadcast > Stabilizers, Sliders and jibs > Sliders and Jibs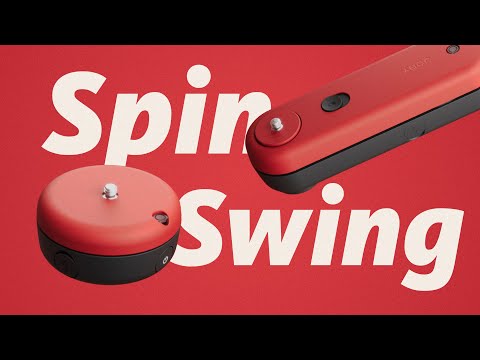 Availability: Available on stock
Free delivery to Econt office
for orders over 100 BGN
Joby Pan Tilt Bracket for Spin
Designed for dynamic motion timelapses, killer b-roll videos, and silky-smooth panoramic stills
Motion control for mobile creators. Incompatible with cameras.
Pairs perfectly with included GripTight™ PRO phone mount
Mounts to GorillaPod® or other supports via ¼''-20
Use the JOBY Motion app and your widest-angle smartphone camera.
Pocket-sized and lightweight for on-the-go creativity
The JOBY® Spin™ Phone Mount Kit empowers creators by enabling incredible smartphone content with simple and effective motion control functionality.

Designed in partnership with the motion control geniuses at Syrp® Lab, the innovative Spin is a pocket-sized powerhouse that uses the latest tech to create dynamic motion timelapses, killer b-roll videos, and silky-smooth panoramic stills. Fully supported with Bluetooth® control via the JOBY Motion app for iOS or Android, quick edits are made easy and sharing to your favorite platform is only a couple clicks away.

The Spin is ideally matched with the GripTight™ PRO mount, available already bundled in the Spin Phone Mount Kit. It's then easily paired with your favorite GorillaPod®, HandyPod™, TelePod™, or RangePod™ via the ¼''-20 mounting point (tripod sold separately).

Using the included USB-C charging cable, the Spin achieves full charge via 5V/0.8A in only 150 minutes - and with that, you get up to 3 hours of shooting time, depending on usage.

With the ability to support up to 750g (1.7lb), you can mount your smartphone and shoot 360 degrees on any axis. There is also the ability to pair together two Spins together with the Pan Tilt Bracket for Spin (sold separately) to create a dual axis pan and tilt device. This combination allows for jaw-dropping moving timelapses and epic b-roll video output with just a smartphone.

When not in use, the Spin is pocket-sized and travel-friendly – it's truly compact and lightweight, allowing for maximum creativity wherever you go!
Weight - 0.24 kg
Interface - Bluetooth 5.1
Time For 360° Travel - 26
Compatibility - iOS 12 / Android 8.0 and later
Dimensions - 7.2 x 8.1 x 10.6 cm
Product Contents - Spin electronic head, USB charging cable, GripTight PRO phone mount
Max Speed Panning - 14 °/s
Max Speed Tilting - 14 °/s
Minimum Resolution Panning - 0.015 °
Minimum Resolution Tilting - 0.015 °
Tripod Mounting - Female 1/4"-20 thread
Attachment Type - 1/4"-20 standard tripod mount
Payload Vertical - 0.5 kg
Payload Panning - 0.75 kg
Battery Life Time-Lapse - 3 hrs
Battery Life Video - 3 hrs
Charging Time - 2.5 Hours
Powered By (Batteries) - Built in Lithium
Charging Mode - USB-C
Material - Polycarbonate PC, Steel, ABS Plastic, TPE
App - JOBY Motion
Pan tilt bracket for Spin electronic heads
Package weight: 0.23 kg